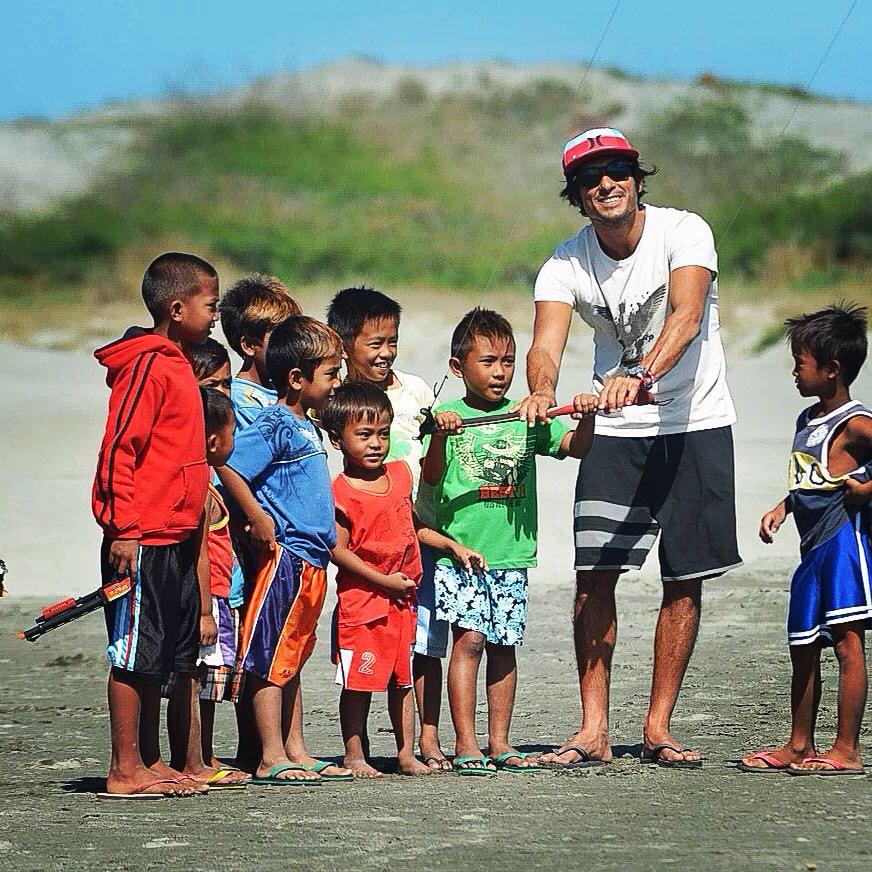 Kitesurfer since: 2007
Licensed Instructor since: 2008
Languages: Turkish, English
Current Sponsors: Slingshot Kiteboarding, Casio G Shock
Ever since Kerem left his IT consultant career in 2007, He has been traveling - kiting all around the world. As a passionate and hardworking kiteboarder, he has competed in a lot of competitions and nominated for first Turkish National Freestyle Kiteboarder in 2009, and Freestyle Kiteboarding Vice Champ in 2014. He also had been in the freestyle judge for the Philippines Kiteboard Association in 2015, freestyle judge for Turkish Sailing Federation in Turkish Nationals 2017, World Kite League Freestyle Trainee Judge , head judge assistant in 2017 Red Bull King of the Air. He has kited in South Africa, Vietnam, Tarifa, Philippines, China, Thailand, Venezuela, Egypt, Indonesia, Vietnam, Thailand, trained, competed and worked as a coach in those countries.
Kerem is a Turkish Sailing Federation Kiteboard Examiner since 2013, organizing Kiteboard Instructor Courses for the upcoming kiteboard instructors. Even though he loves traveling all over the world, he has set a home base in Turkey.
Kitesurfer since:2011
Licenced Instructor since: 2014
Languages: Turkish, English, French
He has always been really attached to the sea, he started freediving many years ago and then he moved to kiteboarding. He's also studied engineering, after a very short corporate life experience in Izmir, he decided he wanted to dedicate his time to the sea and kiteboarding. Since 2014 he's a kiteboarding instructor as a member of Advance Kiting and also visiting spots all over the world for kitesurfing when the season is over in Turkey. He kited in Mexico, Cuba, France and Canada. His large experience with kite and as an instructor in general assure a very speedy progression to his students and make him an essential part of our team!
Kitesurfer since:2015
Licensed instructor since:2016
Languages:Turkish
He has always been a passionate nature love, in 2010 first he had started with paragliding. For long years of paragliding, he has been into quite a lot competitions and he had traveled long miles of flying. He has been a paragliding asistant instructor, and then he started kiteboarding in 2015. He had progressed quite quickly thanks to his paragliding experience, and he has been a kiteboarding instructor in 2016. After working a full season in Kite Club Urla, he keeps teaching and sharing his expertise in Advance Kiting.
Licensed instructor since:2018
Languages:Turkish, English
Born and raised in Muğla Akyaka and surrounded by nature and sea, Ecem started to work as an assistant in Akyaka Amarok Kite Academy in 2015 and started to make kiteboarding.
She is a final year student at Ege University Faculty of Sport Sciences.
She loves sport, nature and the sea so much so she wants to be a kiteboard instructor and develop herself in this direction.